Let me set the scene for you. Of course Jessica does it way better than I do, but I can give you a mediocre scene and even then with my mediocre scene, you will want to #1clickthatbitch for your beloved E-reader.
Scene: The American [Victor] is talking to Javier [a drug lord and captor of Sarai.] Javier and the American are striking up a deal to kill someone, but Sarai didn't care who or the details of the transaction. She just knows that this is the first American to come to the compound in a very long time and she is willing to risk her life to leave with him. The story unfolds from here.
Here is the description I received from Jessica:
Sarai was only fourteen when her mother uprooted her to live in Mexico with a notorious drug lord. Over time she forgot what it was like to live a normal life, but she never let go of her hope to escape the compound where she has been held for the past nine years.
Victor is a cold-blooded assassin who, like Sarai, has known only death and violence since he was a young boy. When Victor arrives at the compound to collect details and payment for a hit, Sarai sees him as her only opportunity for escape. But things don't go as planned and instead of finding transport back to Tucson, she finds herself free from one dangerous man and caught in the clutches of another.
While on the run, Victor strays from his primal nature as he succumbs to his conscience and resolves to help Sarai. As they grow closer, he finds himself willing to risk everything to keep her alive; even his relationship with his devoted brother and liaison, Niklas, who now like everyone else wants Sarai dead.
As Victor and Sarai slowly build a trust, the differences between them seem to lessen, and an unlikely attraction intensifies. But Victor's brutal skills and experience may not be enough in the end to save her, as the power she unknowingly holds over him may ultimately be what gets her killed.
This is their story...
The book description really says it all. I felt like I was Sarai, (minus the emotions and physical pain) and I was right there with her. I was feeling everything she was. All the hatred, and the death, all the loss, all the fear -
I had in my head that this is a romance book because Redmerski's last book, "The Edge of Never" was an amazing romance book, but Killing Sarai was more of a mysterious adventure. You are caught up in the story. You want to know if Sarai is going to survive. If Victor is going to kill her. If Niklas is going to kill her. If Javier is going to kill her. If Izel is going to Kill her. Is she going to die. It is a whirlwind. An action packed whirlwind of a story.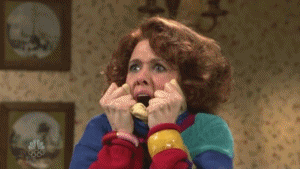 Killing Sarai is definitely an non-tradition love(?) story, but it does have a ton of relationships in it. Very complicated relationships. Sarai complicated everything. Every situation and every person. There is nothing uncomplicated about Sarai. That's the awesome part of the book. It is so very complicated. I big.fat.love.it. I love complicated, and I think there is a big piece in all of us that like angsty, new adult romance reads that like complicated.
Does this book end on a cliffhanger? Nope, but you know more is coming. Kinda like watching House of Cards. Does anyone else watch that show on Netflix? It is amazing. This book ends just like one of those episodes with lots of foreshadowing.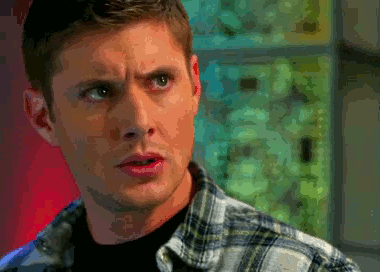 So, my rating? 5 fabulous stars. 5 Complicated stars.
Speaking of 1clicking things, Killing Sarai is available for the bargain price of $0.99, but if I were you, I diffidently wouldn't bring it up. That might be something Sarai would take personally. Her story being only $.99. It is worth sooooo much more than that.
Connect with J.A. Redmerski
Website
Facebook
Twitter
Goodreads
Buy Jessica's Books: